Tuesday, August 12
Labels: Coffee Mug Tuesday
0 tickles / ticked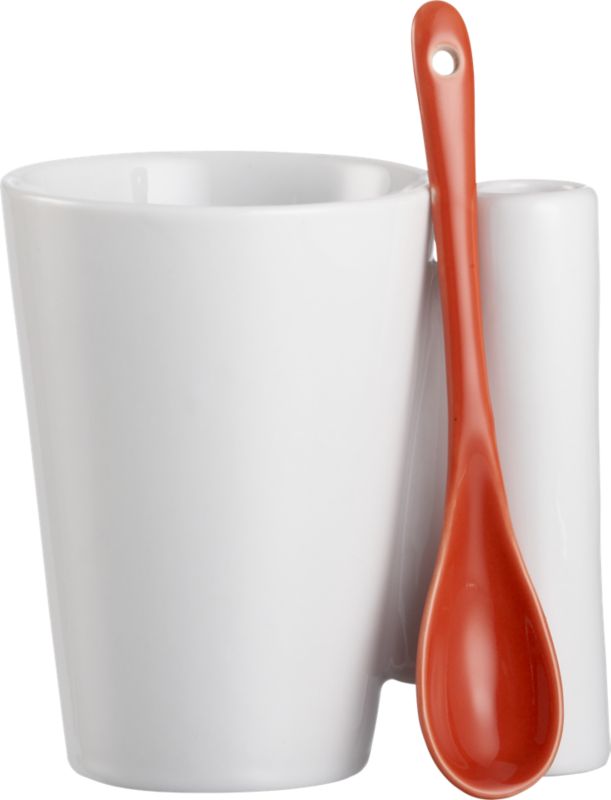 You're drinking your coffee or hot chocolate and after two minutes of setting it aside you realize you need to stir it again. You then realize that going to the pantry is quite far and you still have lots of things to do. So what do you do???

Finish your drink and buy this new spoon coffee mug by Crate & Barrel.

It's only $3.95 and it is a glazed white porcelain mug, has a Lobster stoneware spoon and of course it is dishwasher and microwave safe. It is a very smart way of including the spoon/stirrer in the mug and it has a great price. Another is that it is white..you can't go wrong with a white mug. My only concern is the area of the handle might be too thin that it may be hard to grip it. Do you have this mug? What do you think?